SAS visit to Thunderhill on DoD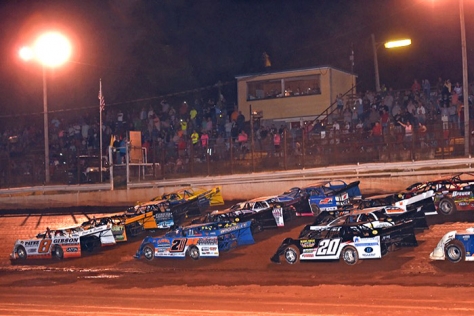 Brian McLeod/Dirt Scenes
Returning to action after the cancellation or postponement of nine races, the Southern All Star Dirt Racing Series has rescheduled Thunderhill Raceway Park in Summertown, Tenn., for May 23, a $5,000-to-win event at the high-banked oval.
Live video of the Memorial Day weekend event will be streamed for subscribers of DirtonDirt.com and FloRacing.
Track owner-promoter Jason Walker and the series will co-promote the 50-lapper paying $400-to-start with 24 cars starting the main event, the tour's announcer and general manager Dewayne Keith said, adding that series drivers are anxious to get back to action after coronavirus pandemic restriction temporarily closed many dirt tracks.
"These drivers, my goodness, they're wearing me out ... crews, crew chiefs, car owners (asking) 'When are we going to race? When's the next race,' " said Keith, adding that he's glad to finally have an answer at Thunderhill, which had two March races postponed.
Details and sponsors are still being developed but Thunderhill plans to have six divisions in action. Competitor entries and grandstand capacity won't be limited but the track plans to follow Covid-19 social distancing and safety protocols, Keith said.
The drivers' meeting is tentatively scheduled for 5:30 p.m. with hot laps at 6:15. SAS entry fee is $110. Follow the series and track social media platforms for further details.
Editor's note: Updates with no limit on number of spectators.