National 100 coverage free for subscribers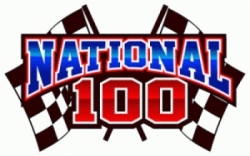 For the first time, DirtonDirt.com monthly and annual subscribers can enjoy live video coverage of 45th annual National 100 weekend at East Alabama Motor Speedway without additional payment, the website announced today.
Nov. 2-3 action at the 3/8-mile oval in Phenix City, Ala., highlighted by a $15,000-to-win Super Late Model feature, will be live at DirtonDirt.com with several other divisions in action, including Limited and Crate Late Models.
Find details of the National 100 and other live broadcasts by clicking links in the upper right-hand corner of the website. Find more event details at eamsdirt.com.